Coin Supplies
Coin Storage Holders
Coin Storage Boxes
Coin Albums & Binders
Coin Folders
Coin Display Boxes & Holders
Currency Supplies
Air-Tite Coin Holders
Captial Plastics Coin Holders
Snaplock Coin Displays
50 State Quarter Supplies
Other Supplies
Jeweler Supplies
Magnifiers & Loupes
Tools & Handling
Jewelry Cleaners & Polish
Bags
Trays & Pads
Cases & Display Items
Supplies
Coin Storage Boxes


Storage Boxes for 2 x 2 Holders
Other Storage Boxes
Color Coded 2 x 2 Storage Boxes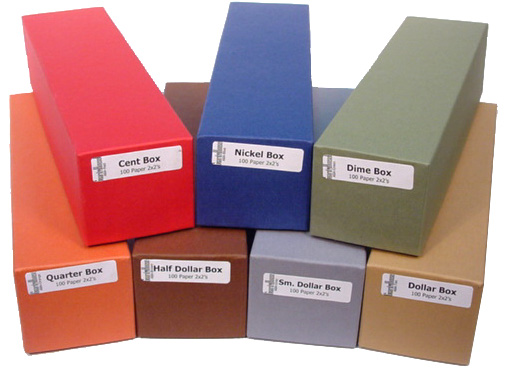 Sturdy boxes finished with slip resistant covering. Color coding is based on banking standards. Use with 2 x 2's, flips or general organization and storage.
Click Here for Mylar 2X2's w/Color Box
Color Coded Tube Boxes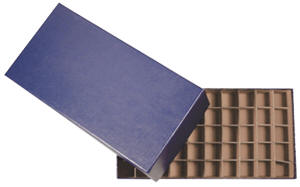 These heavy-duty boxes with thumb cut notches are designed to hold square or round cent, nickel, dime, quarter, half dollar and dollar rolls. All boxes hold 50 rolls except for halves, which hold 28 rolls, dollars, which hold 25. The small dollar boxes are available in either 20 roll box or 40 roll box. Internal box dividers are constructed of thick, multi-layer chipboard.
Whitman Slab Storage Box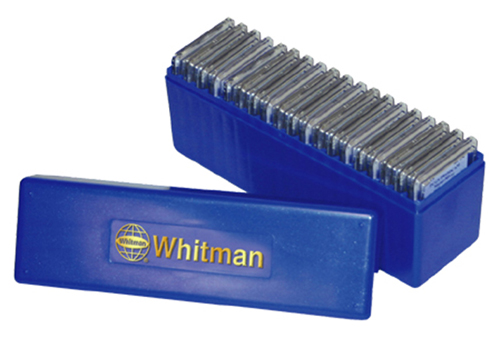 Whitman boxes will accommodate PCGS, NGC, ANACS.
Grading Service "Slabs" Boxes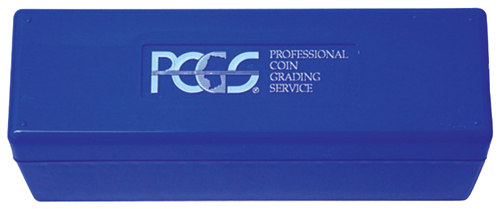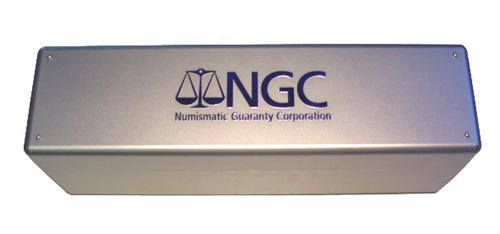 Quality injection molded boxes for PCGS or NGC slabs.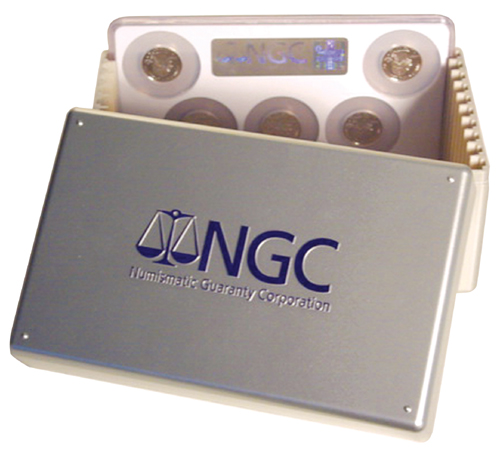 Grading Service "Presentation" Boxes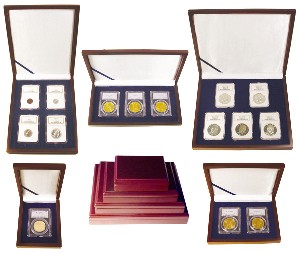 Wood finish universal boxes. Fits both PCGS or NGC slabs.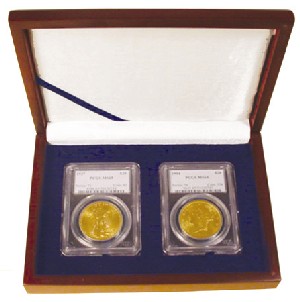 Intercept Shield™ Storage Boxs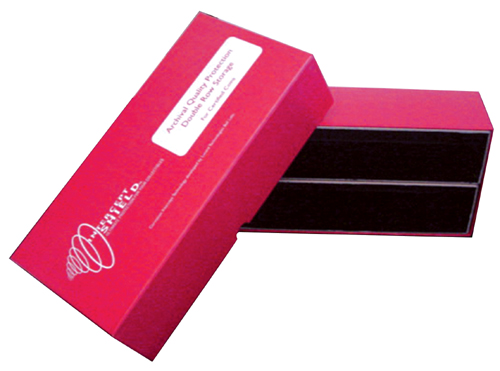 Holds 60 ICG, PCGS, NGC, PCI or SEGS graded coins.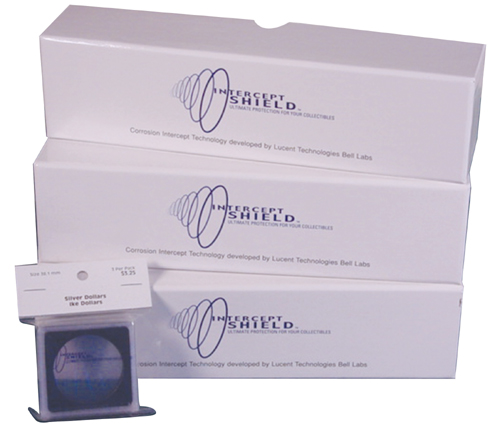 Prevent corrosion of rare coins by storing and preserving them in Intercept Shield boxes. Intercept boxes react with and neutralize gases that cause coins to spot, discolor and tarnish.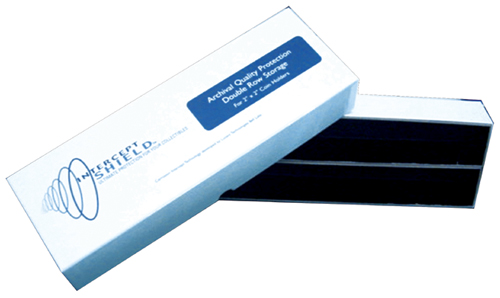 Last Revised: April 15, 2013